« Product Overview
tt7000 RFID
Mobile rugged handheld (IP65 class) for data collection of RFID tags (LF, HF or UHF).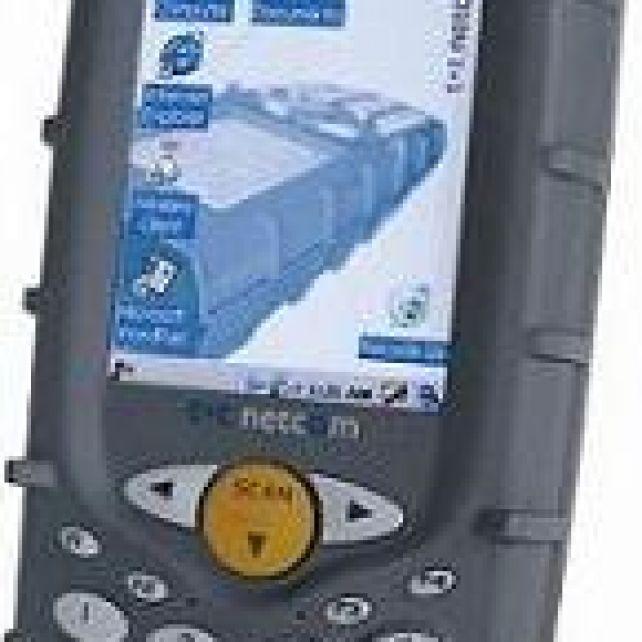 Experience a new dimension in Mobile Computing
The handheld series tt7000 is developed as a modular product range. This concept allows the integration of a wide variety of components for almost all mobile applications with significant reduction of costs at the same time. The standard device is the common basis for the entire product family. Customer specific demands and wishes can be taken in account as
well as additional expansion by using card slots or the unique BackPack technology.
Secure your investment with modularity and upgradable concept
Instead of replacing the complete device only modular extensions are required for later on demands in mobile applications. This concept is the guaranty for minimizing the spare part stock as well as accessories and consumables. All cables and batteries can be used in all devices; one cradle supports the complete product family. With the handheld series tt7000 mobile users have everything they need.
Rugged and tough
The tt7000 series is designed for use in extreme working conditions. No protruding antennas, no unnecessary ports, protection against drop, dust and splash water (IP65) guarantee a long life time.
Communication at all levels
In addition to the integrated modem* for GSM/GPRS/Easy-GPRS, the tt7000 series offers models with WLAN, Bluetooth, laser scanner, camera, imager, internal GPS receiver, RFID reader, magnetic and/or chip card reader.
The standard rechargeable battery guarantees an exceptionally long period of use.
Even the basic configuration includes the following features as standard:
the integrated aluminium core guarantees maximum stability and breaking resistance
GSM/GPRS modem with Easy-GPRS communication *
Telephony/GSM/GPRS/WLAN/1D/2D scanner
three serial interfaces, freely programmable, USB
and IrDA included in the standard configuration
SD card and CF card slot included in the standard configuration
modular configuration, subsequent upgrading or
extension possible
long-life

4000 mAh rechargeable

battery


exchangeable PowerPack 4000 mAh with charger

high-contrast colour display
back lighted keyboard with lock function,
bottom row bevelled
ribbed housing surface guarantees non-slip handling
customised software with all options in the Windows CE.NET® range.
(* basic configuration tt7000C)
Frequencies
HF (13.56 MHz)
LF (125 - 134.2 kHz)
UHF (865 - 915 MHz)
Application Areas
Food
Time Management
Asset Management
Waste Management
Access Control and Security
Localization Indoor / Outdoor
Laundry
Pharma
Health Care
Library and Documents
Fashion and Apparel Industry
General Warehouse
POS
Maintenance and Service
Ticketing
Onsite and Field Service
Transport and Delivery