Vector InfoTech is specialized in the supply of reliable industrial solutions for corporations from the oil and gas, petrochemicals, power, utilities, transportation and chemicals, semi-conductor, construction, food and paper industries.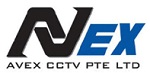 Avex CCTV Pte Ltd is specializing in the design and manufacture of ATEX certified explosionproof and weatherproof stainless steel CCTV camera stations and housings for use in hazardous areas.

FiberTek started off with supplying fiber optic passive components. Dedicated to provide a complete range of products, it has emerged as a supplier with the capability to cater to different market sectors.

Logic Instrument is a french headquartered company with major facilities in the US, Germany and the UAE, specializing in rugged computers and displays with original roots as a computer-based instrumentation company started in 1987.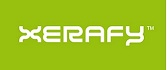 Xerafy's innovations have made it possible to track assets in a wide range of harsh environments. Xerafy provides read-on-metal tags to meet the needs for asset tracking in the aerospace, industrial, data center, healthcare and other industries.

Toshiba offers specially tailored RFID printer solutions with barcode and with RFID (HF and UHF) for your applicatios.
Toshiba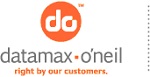 Datamax-O'Neil is the global provider who works passionately with customers to listen, understand and then deliver a value-driven printing solution.

agrident develops, manufactures and markets readers and transponders for electronic identification of animals.