« Product Overview
AGXCTF 8108 UHF
The jewelry UHF tag to protect and manage your precious goods like jewelry and watches.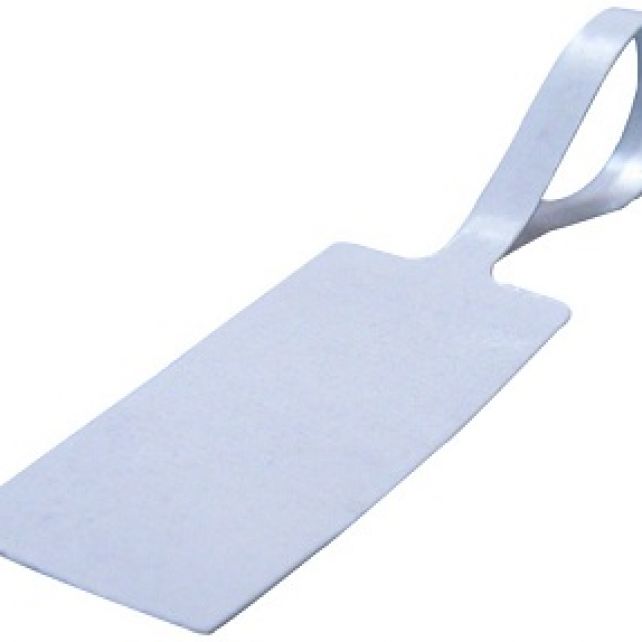 Protect your more precious goods
The Invengo Jewelry Tag AGXCTF-8108-C04 is a robust RFID tag specifically designed for jewelry. It is delivered on rolls to enable ease of scalability in the jewelry tracking application environments. Conforming to EPCglobal Class 1 Gen 2 and ISO 18000-6C, the AGXCTF-8108-C04 shows unprecedented performance over the entire bandwidth of 860 - 960 MHz, reliable operation in dense RF environments, and increased readability of tags within densely packed cases. It features a 96 bit EPC number and a 32 bit tag identifier (TID).

No battery is required for the AGXCTF-8108-C04. In addition, its nonvolatile memory (NVM) offers 100,000 cycle/50-year retention reliability. Prior to delivery, the AGXCTF-8108-C04 undergoes complete, stringent functional and parametric testing, ensuring the high quality that customers expect.
Features
Compliant to EPCglobal C1 Gen 2 and ISO18000-6C
Operating frequency 860 - 960 MHz (ISM, world-wide license free available)
96-bit EPC number; 32-bit tag identifier (TID)
Passive operation (no battery is required)
32-bit access password;
32-bit kill password
Superior interference rejection yields excellent RFID performance
Multi tag operation
Flexible attachment to tagged items.
Frequencies
Application Areas
Asset Management
Access Control and Security
Fashion and Apparel Industry
General Warehouse
Onsite and Field Service
Transport and Delivery