« Product Overview
AGX XS7 (Outdoor localisation system)
2,4 GHz radio system to locate objects, goods or people indoor and outdoor.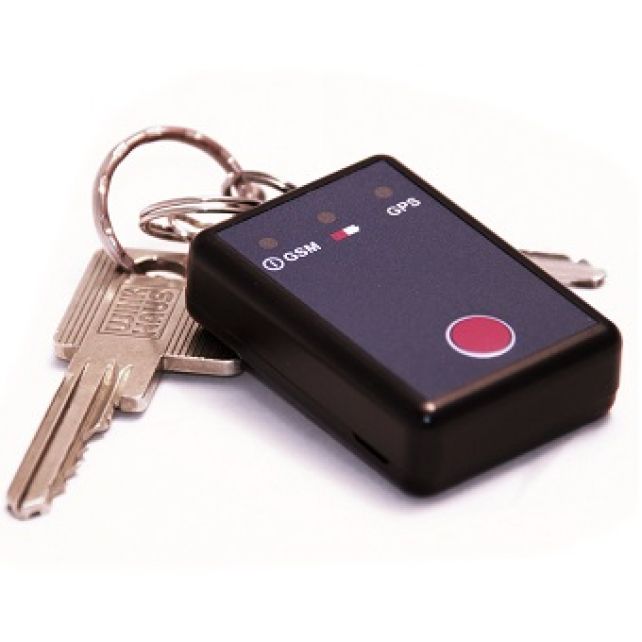 GPS tracking and monitoring in the smallest space
Personal tracking, asset tracking or vehicle tracking in miniature with telematics functions. The Super Sense - technology allows detection even when indoors near a window.
The AGX XS7 is a complete and autonomous GPS positioning module (including integrated GSM and GPS antennas). The high quality Li-Polymer battery and the intelligent power saving concept allow for optimal operation.
Due to the small size makes it ideal for unobtrusive use in value asset tracking, shipment tracking, personal tracking, child tracking, suitable for sports events, etc..
For all cases with alarm
With built-in alarm button, it extends the range to all areas of personal safety as an emergency button for elderly and disabled people, security officials, taxi drivers or as Hikers or skiers.
The device can be easily recharged via the USB interface (in the car, at home or even from a laptop).
The integrated Supersense technology also allows more accurate positioning in difficult circumstances, such as in buildings with large windows. The integrated A-GPS (Assisted GPS) functionality guaranteed even after a cold start, a very fast first GPS fix.
Extremely small, compact and lightweight
Quad band GSM module
GSM / GPS integrated
Communication via TCP / IP (GPRS based)
Panic button for emergencies with configurable functionality - optional transfer of all GSM cell parameters if GPS is not available (eg, subway stations)
Autonomous unit, including antenna and rechargeable Li-Polymer battery
Internal intelligent fast charge controller, simply recharged via USB port (eg on a laptop or charger)
High-precision GPS positioning module Super Sense GPS for Indoor Tracking (near a window)
Very wide internal ceramic GPS antenna which further increases the sensitivity GPS and support)
A-GPS (AGX XS7 automatically downloads ephemerides data from the Internet)
LED indication for GSM, GPS, alarm and battery
Sleep mode (motion / time based)
Geo-fencing
Update software over the air via GPRS / FTP
Provider list can be configured to save roaming costs
3-level watchdog concept with reboot
With car cable for vehicles operation
Compact dimensions - 57x38x15mm and 35 grams
Operating temperature: -20 ° C to +60 ° C (loading at 0 ° C to +45 ° C)
Operating voltage: 5V
CE Approval
Made in Germany
Configurable events of AGX XS7
Distance-based location (for example every 500m) *
Time-based location (for example every 1 min) *
Direction changes (eg any change> 30 ° at a minimum speed of 8km / h) *
Charger connected (eg to detect whether the ignition is on or off)
Motion detection (eg waking up from sleep mode)
* Various combinations are possible (eg every 500 meters and every 10 minutes)
Options available
Light sensor detects daylight or flash light (eg when opening the shipping box)
Different housing types, for example with additional belt clip, IP69K housing
High precision 3-D acceleration sensor: detects motion and acceleration.
Application Areas
Food
Time Management
Asset Management
Access Control and Security
Pharma
Health Care
General Warehouse
POS
Maintenance and Service
Industry and Automotive