« Product Overview
AGX WS-5/10
Explosion proof pressurized washer system for CCTV cameras ATEX zone 1.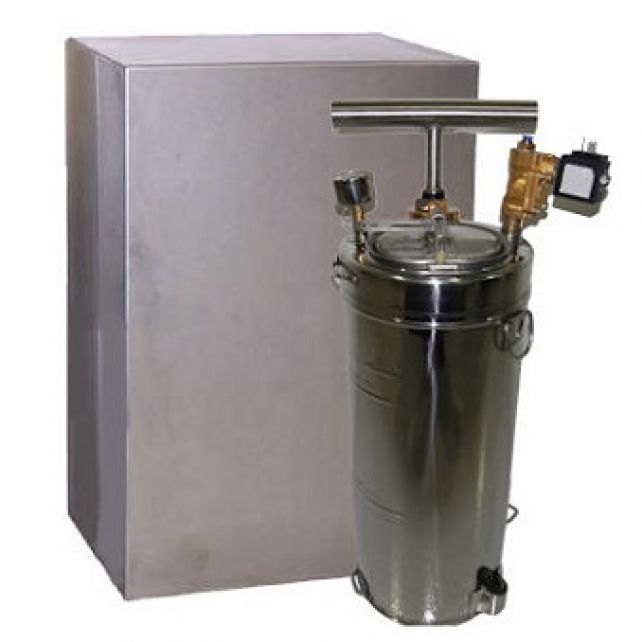 Flexible can be used with any CCTV camera
The AGX WS-5/10 pressurized washer system with integral explosion proof solenoid valve & pressure gauge has been developed for use with AVEX or third party camera stations in hazardous area locations as well as outdoor and general areas, making it ideally suited for use in the industrial, offshore & marine industries.
The AGX WS-5/10 pressurized washer system enables remote washing of the camera station glass windows. The fluid tank is manually pressurized and incorporates a built-in pressure gauge.
The wash fluid is released by activation of the ATEX approved integral solenoid valve. The explosion proof solenoid valve can be activated remotely via the camera telemetry receiver or manually via a ON/OFF switch supplied by customer.
The ex-solenoid valve can be supplied in different voltages according to site power availability.
Features:
Stainless Steel 304 or 316 cabinet
Stainless Steel 5 or 10 Liter Pressurized Tank with Pressure Gauge
ATEX Approved Solenoid
Designed for use in almost any Marine and Industrial applications including hazardous area locations
Suitable for use with water and anti-freeze additives