« Product Overview
AGX WR 100 UHF
Small, light and powerful wristband reader for RFID (UHF) tags with BT data transfer.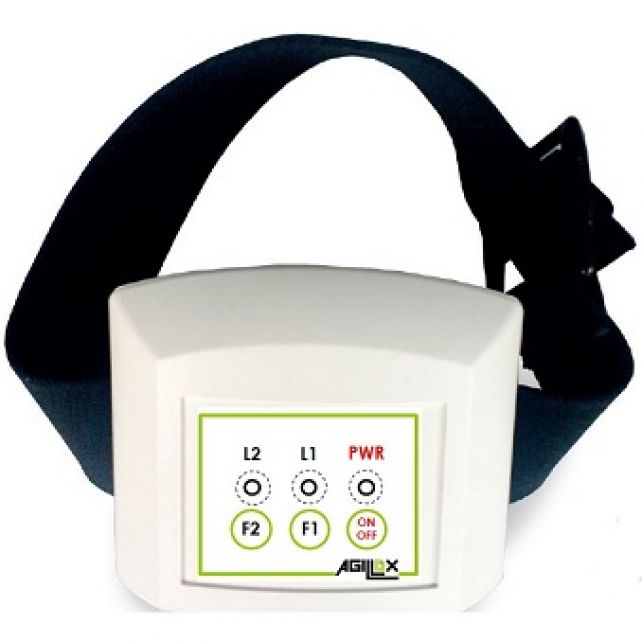 Simple and fast!
The AGX RadioForce WR100 is a light wristband reader (only 100gr) that allows to read & write UHF tags; easy to wear, with 3 configurable buttons, buzzer and 2 LEDs.

The device can read up to 90cm distance with battery life that supports 10.000 reading or 14 h in idle mode.

The AGX RadioForce WR100 can communicate in real time by Bluetooth / GPRS or perform the logging of data collected up to 5.000 tags.

The AGX RadioForce WR100 support the following operating system: iOS, Android, Windows, Linux.
The best in combination with PC, tablett PC, Smart Phone or iPad/iPhone!
When paired to a smartphone or a tablet, the AGX WR 100 is a cost effective alternative to more expensive handheld devices.

Designed for mobile operators in indoor or outdoor areas, the AGX WR 100 is ideal for in-store inventory management, field sales mobility, service and maintenance applications.
Frequencies
Application Areas
Food
Asset Management
Access Control and Security
Laundry
Pharma
Health Care
Library and Documents
Fashion and Apparel Industry
General Warehouse
POS
Maintenance and Service
Onsite and Field Service
Transport and Delivery
Industry and Automotive