« Product Overview
AGX RadioForce HC1500ETH UHF
Fix mounted UHF RFID read and write unit with 1500 mW / 4 antenna connectors and TCP/IP. Up to 10 m read range.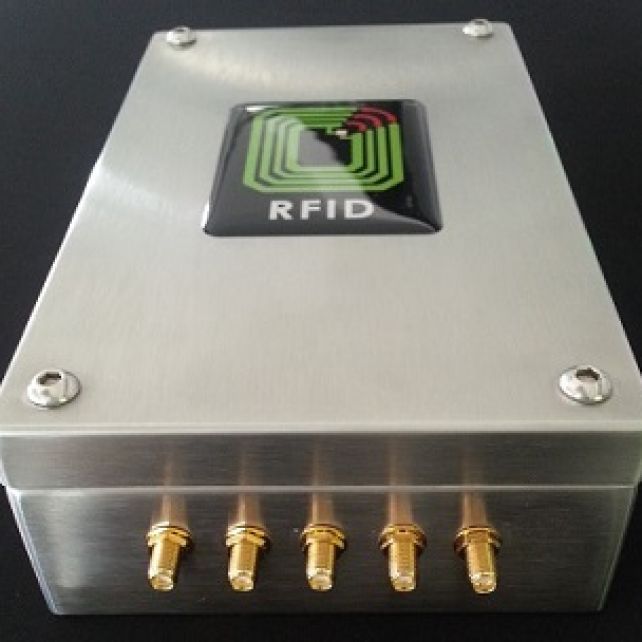 Compact and powerful
The AGX RadioForce HC1500ETH reader is an UHF multi protocol reader for long range applications (up to 10m)*
Power according to your needs
With programmable output power in 256 steps from 17dBm to 32dBm, the reader can detect tags up to 10m of distance (depending on antenna and tag dimensions).
4 antenna connectors for various read points
The AGX RadioForce HC1500ETH is ideal for customers who want to design their own RFID solution and require a long range RFID reader engine featuring up to 4 antennas.
ETSI und FCC certified
The AGX RadioForce HC1500ETH is fully compliant to the European regulations ETSI EN 302 208 and ETSI EN 300 220 and supports Philips UCODE EPC 1.19, ISO 18000-6B, and EPC Class1 Gen2.
Stainless steel housing with IP66 / 67 protection class
The AGX radio Force HC1500ETH Reader was developed specifically for healthcare applications. The stainless steel housing meets the hygienic standards and is suitable to be used in this area with detergent.
Frequencies
Application Areas
Food
Asset Management
Pharma
Health Care
Maintenance and Service
Industry and Automotive