« Product Overview
AGX IPS (Indoor Positioning System)
2,4 GHz reader with Ethernet connection to locate objects, goods or people in buildings.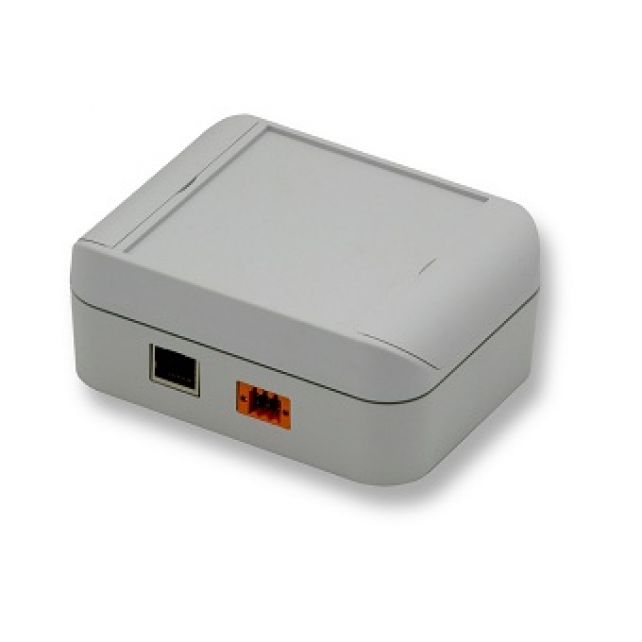 Location anytime, anywhere!?
The location of vehicles, containers and even people using GPS is a well known technology that shapes many aspects of life easier. One limitation of GPS is that it only works outdoors, where the signals from the satellites can be received well. If you want to locate people or objects within buildings one must look for alternative technologies.
IPS allows tracking inside buildings!
A particularly flexible technology is the use of local radio cells as used in the indoor positioning system (IPS). Building a system of installed transmitters and receivers, operating similarly to a private satellite network, allows to determin the position directly. The special feature of the IPS is that it is not necessarily to be installed in the whole building or the entire warehouse but only the relevant areas. This reduces the costs for the infrastructure and results in fewer problems with data protection.

Depending on the application one of the three types of infrastructure can be used. Combinations are also possible.
Real-time localization
The fix mounted IPS100 receiver is installed at the place where the mobile transmitter (IPS01 02) should be detected. The data is immediately transmitted to the host (server). Thus, the object/person is registered promptly.
Semi-Batch localization
Here the principle works the other way around. The fix mounted transmitter IPS02 sends its data and the mobile receiver. The data is transmitted via USB to a laptop or tablet PC. These data thus serve to identify the relevant objects (rooms, objects of any kind, etc). Another option is to transfer the data from the receiver via BT to a mobile phone. Both the PC or mobile phone could send as well the data to a server (WiFi or GPRS).
Batch localization
Like the semi-batch localization the data of each transmitter is detected by the receiver and stored in its memory. For example, during the tour of a security guard in a building. Thus, the receiver detects the position with the time stamp. Once the job is done the data can be transferred to a PC and processed.
Frequencies
Application Areas
Food
Time Management
Asset Management
Access Control and Security
Localization Indoor / Outdoor
Pharma
Health Care
General Warehouse
POS
Maintenance and Service
Industry and Automotive