« Product Overview
AGX A-One LF/HF/UHF
Modern, rugged and ergonomic PDA with Android 4.4, Auto-ID and RFID (LF/HF/UHF) functions.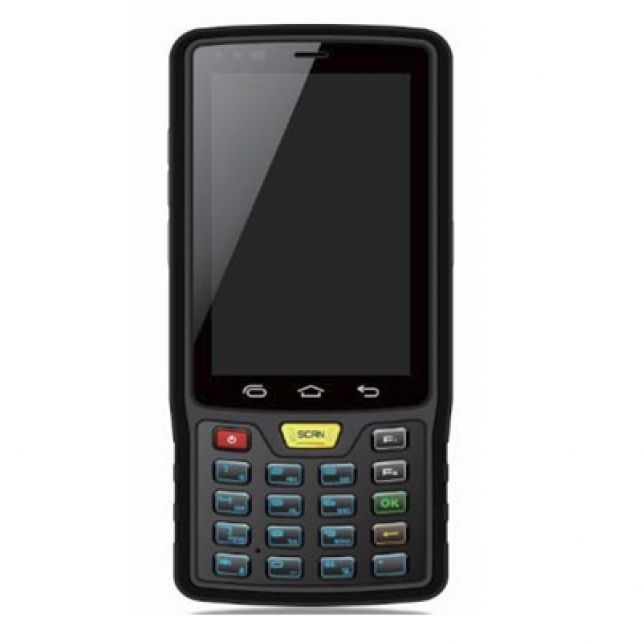 High-end Technical Features
Equipped with a MSM4 1,2 GHz processor and a range of innovative wireless features: WiFi 802.11 b/g/n, Bluetooth 4.0, GSM / GPRS / EDGE / UMTS / 4G LTE, GPS, it stands apart from everyday consumer products thanks to its remarkable sturdiness (IP65, multiple 1.2m drops on to concrete, a functioning temperature range of between -20°C to +60°C and its outstanding battery capacity.
Meticulously crafted ergonomics and design
Thanks to its fully-optimised weight, size and feel and its large 4.0" high-resolution colour screen, the AGX A-One offers excellent ease-of-use, even in full sunlight. With this in mind, we have chosen to install the Android Operating System. Adopted extensively by Smartphone users – often the most demanding – for its intuitiveness, spontaneity and the simplicity of its man-machine interface, it allows our clients and our partners to develop or to port high quality software applications. In addition you can add a pistolgrip with additional 5.000mAh which add in total of 8.800mAh and gives an outstanding autonomie.
A unique capacity to integrate components which make the difference
Before the AGX A-One, customised products which integrated technological components aimed at specific tasks were heavy, sizeable, unattractive and expensive. Thanks to its modular System the AGX A-One can integrate and connect: 1D or 2D barcode scanner, RFID readers and antennas (of all frequencies), biometric sensors, and so on, thus becoming a PDA perfectly suited to the needs of its users, whatever their requirements.
Frequencies
Application Areas
Livestock
Food
Time Management
Slaughter House
Asset Management
Waste Management
Autoclave Healthcare
Access Control and Security
Laundry
Pharma
Health Care
Library and Documents
Fashion and Apparel Industry
General Warehouse
POS
Maintenance and Service
Ticketing
Onsite and Field Service
Transport and Delivery
Industry and Automotive
Veterinary