« Product Overview
AGX 188 RFID
Small and powerful datacollector for1D/2D barcodes and RFID Reader HF / UHF with USB or BT data transfer.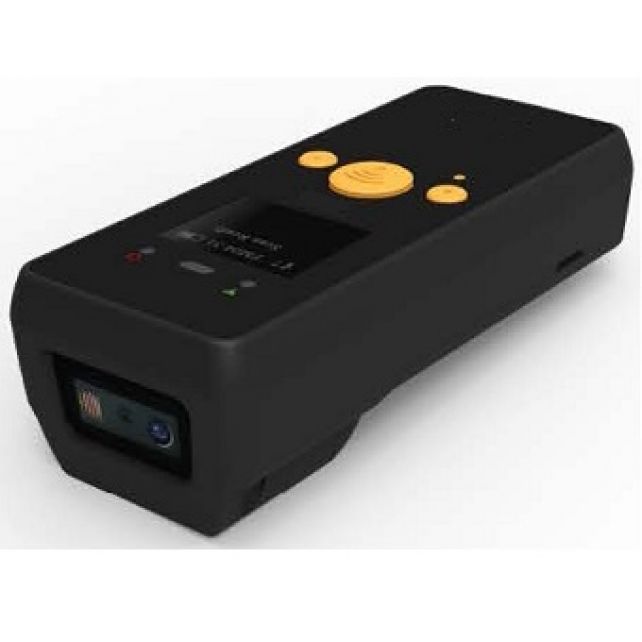 Keep it simple!
The AGX 188 RFID has a user friendly design for all applications in industry and commerce. Its light weight of 160 g (incl. battery) and compact dimensions allows to the device to go into a shirt pocket or coat pocket. The powerful 1D Laser or 2D Imager Scanner achieves maximum reading performance with the best reading quality. In addition it can be equiped with either an HF or UHF RFID Reader. The data transfer via Bluetooth (HID/SSP) or USB leave nothing to be desired. A tablet PC, laptop, desktop, handheld, PDA, iPhone or a cell phone can be connected simply directly with the AGX 287 UHF.
Simple operation

with

3

buttons
The AGX 188 RFID can be used immediately. The extreme ease of use (3 buttons) allow fast incorporation without necessary training. The handling is intuitive and the device can be put fast in operation by everyone. LCD & LED provide information about th according status of the function. Thus, the AGX 188 RFID is dedicated for almost any simple application.


Frequencies
HF (13.56 MHz)
UHF (865 - 915 MHz)
Application Areas
Food
Asset Management
Access Control and Security
Laundry
Pharma
Health Care
Library and Documents
Fashion and Apparel Industry
General Warehouse
POS
Maintenance and Service
Onsite and Field Service
Transport and Delivery
Industry and Automotive