« Product Overview
AGX 101Ex UHF
Fix mounted RFID UHF reader with Ethernet connection and 4 antenna connectors for ATEX zone 1.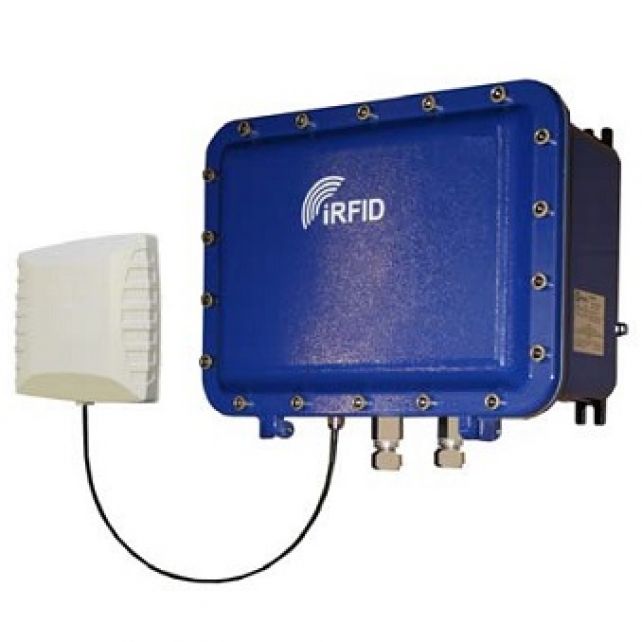 Made for ATEX zone 1 with long read range and up to 4 antennas
The AGX 101Ex UHF brings the latest RFID reader technology into the hazardous area, allowing reliable tracking solutions to be implemented in the harshest of environments. When used with assosoiated passive RFID tags, users can safely track and maintain any asset throughout the hazardous area. With up to 4 antenna outputs the AGX 101Ex UHF provides a versatile solution for multiple read locations with just one fixed reader. The intrinsically safe RF outputs allow the use of specialist RFID antennas for long read range and excellent read reliability.
Autonomus Reader with Intel Processor
The reader is optimized for portal applications featuring up to 4 antennas, network interfaces, GEN2 DRM management and high speed Gen2 read rates. The AGX 101Ex uses an INTEL® ATOM™ processor and combines the processing power of INTEL X86 architecture with the most advanced RFID performances, and complies with a wide range of international regulatory approvals for global usability. AGILLOX also offers various portable handheld RFID reader with touch screen technology to conveniently capture tags information as combination with fix installed readers for more flexible operations.
RFID makes life easier
Typical ATEX RFID applications are identification of objects in explosive and hazardous atmospheres. ATEX RFID makes life easier in supply chain management and industrial logistics of metal container and drums, LPG gas cylinders etc.
Supported RFID transponder tags
All UHF 860 - 960 MHz (+/- 5%) Iso: 18000-6 Class 1 Gen 2*
EX marking
ATEX II 2(1) GD Ex db [ia IIC Ga] IIB+H2 T6
Ex tb IIIC T85°C IP66
Frequencies
Application Areas
Asset Management
Waste Management
Access Control and Security
General Warehouse
Maintenance and Service
Onsite and Field Service
Transport and Delivery
ATEX-Zone 2 und 22
ATEX Zone 1
Related Products