« Product Overview
AGX 100/200
AGX 100/200 for all type of HDX/FDX-B transponders, ear tags and boli compatible to ISO 11784/5.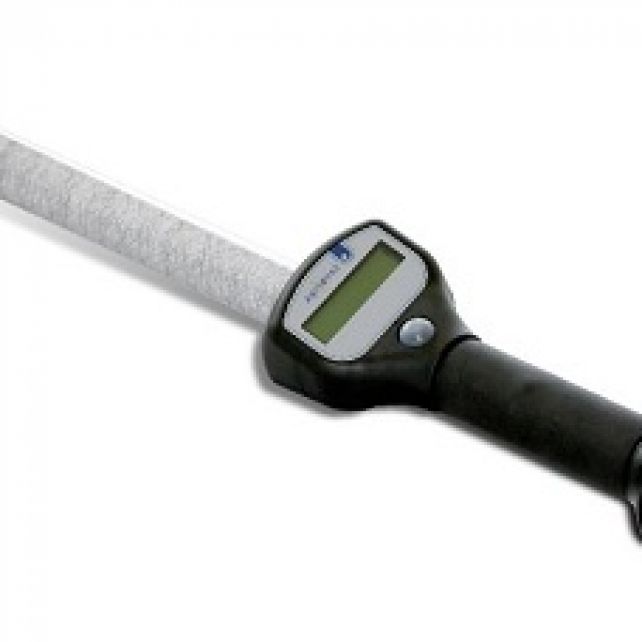 The New powerful stick reader AGX100/200 for mobile applicationsis developed for fast and powerful reading in harsh environment, for example in feedlots, auction barns and abattoirs. The rugged IP67 RFID stick reader is fully ISO 11784/5 tags compliant and works under extreme conditions.

Bluetooth and read indicator
It offers some unique features like the dual power mode, the additional read LED at the tip and bi-directional communication via Bluetooth (Standard on AGX200).

Long read range or battery save mode
At the high power mode it offers a leading read range while the low power mode it allows up to 3 times longer operation. The additional red/green LED at the tip permits the easy control of reading under difficult circumstances. The additional Class 1 Bluetooth interface of the AGX200 enable wireless communication up to 250 m. With the bi-directional Bluetooth function data can be sent back from a PDA and be indicated on the display of the AGX200

Display and
memory
for up to 5000 tags

The horizontal 2 line display allows convenient ID reading while scanning and the optimal balanced weight guarantees highest operator comfort. The non-volatile memory allows storage of 5000 tags plus time-stamp. The ID in the memory can be arranged in groups. The permanent read mode is useful in situation were very fast reading is required, e.g. at loading or unloading of animals.

For the convenient power management a fast charger for the batteries and a car adaptor is available.
Frequencies
Application Areas
Livestock
Slaughter House
Veterinary