Automatic detection of eggs in free-range chickens with RFID
Which chicken lays how many eggs?
This task became a challenge. An organic farmer came with the desire to find a way to see which chicken lay like many eggs.
Before it went to the solution development, first t had to be understood how chickens "work" when oviposition. Is it an arbitrary laying of eggs - no matter where or when - or does a chicken have a certain methodology? Here the information of the organic farmer was very important. Chickens usually lay their eggs in nests. These nests are prepared by the organic farmer and placed in an optimal place (dry with straw and so on) and an important point was clarified.
In addition, the organic farmer wanted to make sure that the chickens can roam freely at any time, as free-range farming requires.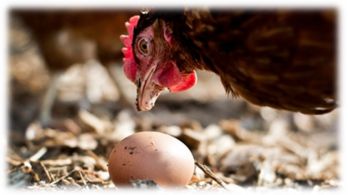 Where are they ?
Transponder on the leg
Lastly, the organic farmer demanded that no harm should be done to the chicken, which could be caused by the technology used.
First, the correct assignment of the transponder to the corresponding chicken has to be done. That means each chicken gets an RFID transponder (with unique number). This data is stored in a database. In addition, data about the chicken can be stored such. As birthday, race, origin, etc.
Here, a transponder was used, which is fixed to the chicken's legs (similar to a pigeon ring). This ensured the uniqueness without harming the chicken.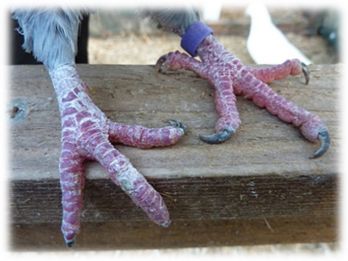 Little Tag with great effect
The basic requirement was prepared and now it went to the nests.
Each nest has an RFID Reader
The nests were prepared so that there was a hole in the middle. The down-beveled nest resulted in that the egg always rolled in the direction of the hole. Under the hole was a small spring-biased flap that gave way down as soon as the egg arrived.
At this moment, a switch activates the reader, which reads the chicken in the nest (respectively the transponder).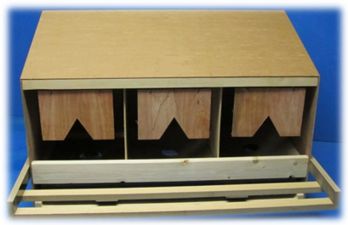 Nest stables (exemplary)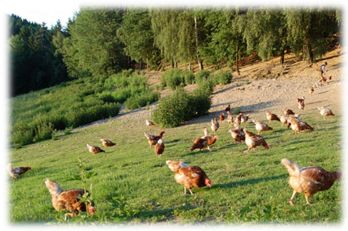 Free range chickens in their element
A coming and going thanks to RFID
The chickens came and went throughout the day and the organic farmer knew in the evening which chicken had laid how many eggs (or none).
Of course, these readings only make sense if they are carried out over a longer period of time in order to obtain well-founded information.
AGILLOX has developed a tailor-made solution according to the wishes and requirements of the customer, which is so far unique in agriculture.
The next challenge will definitely come and we look forward to it!
An extravagant project in an extraordinary environment ...
Your AGILLOX team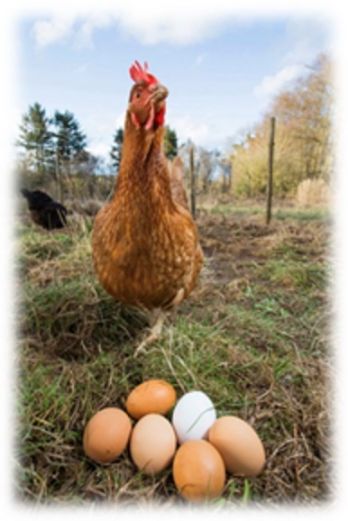 That's how it might look at the end of the day?!?!