« Product Overview
Morphic UHF
Compact, handy and mobile PDA for data collection of RFID tags (UHF) with optional Auto-ID functions.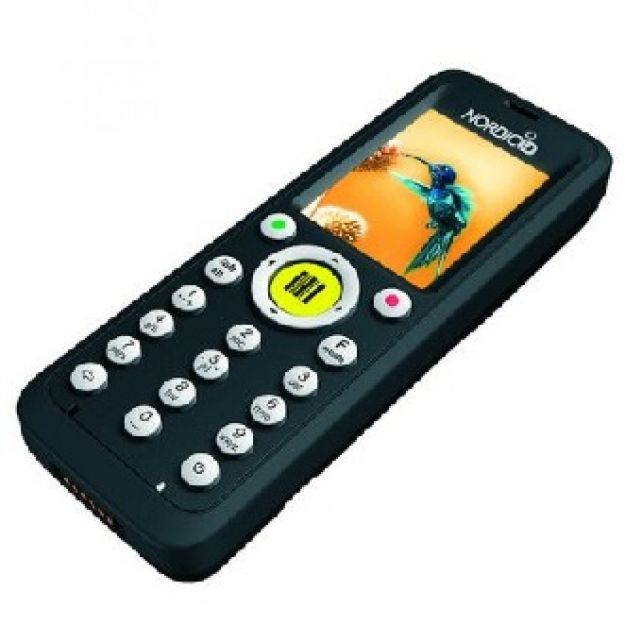 THE FUTURE WORKS
Nordic ID has created a handheld that integrates neatly into your present system and is available also with a UHF RFID reader. Nordic ID Morphic RFID offers EPC G2 UHF RFID reader in a compact and cost efficient form. With an output power of a 100 mW it reads tags typically from a distance up to 70 cm. Not only that, Nordic ID Morphic's remote management system means that software upgrades to units in the field are performed centrally thus minimising downtime and freeing up valuable IT resources for better use elsewhere. Indeed, smooth integration with software and hardware at the client interface is our goal ensuring a good future proof fit whatever the application environment. A software emulator enables use with existing Nordic ID RF-series integrations with no further software work needed. If you are already using RF-series handhelds and have a WLAN network or are considering it, Nordic ID Morphic is the natural next step offering instant compatibility with the possibility to expand with other Windows applications.
SHAPED TO FIT
Nordic ID Morphic is first and foremost a working tool so we've designed it to be small enough to fit comfortably in the hand with easy-to-use ergonomic controls and a tough exterior. Your workforce will quickly warm to its well thought out design and intuitive functionality – this is a tool that won't get put down easily or forgotten somewhere on the shop floor because it simply makes work easier.
Different colours on request
FAST ON THE CURVE
Nordic ID Morphic follows the same logic as its predecessors in the Nordic ID product range. Its robust no-nonsense exterior incorporates an intuitive user interface with browser for a fast return on information on the shop floor. Even novice users can quickly adapt to its practical operating logic, get on the learning curve and put it to work. Watch productivity increase as your workforce get access to valuable information
that directs effective action. Nordic ID Morphic also combines data collection with voice communication thus removing the need to carry several devices at the same time. Nordic ID Morphic is all you need.
Car Cradle
This Model comes with following features/options*
RFID UHF Reader*

up to 1 m reading distance (depending on RFID UHF tag type and environmental conditions)
small form factor/lightweight/high mobility

Windows Embedded CE 6.0

USB +

Ethernet (over cradle)

Wi-Fi*

2,2"

Touch Screen
1130 mAh battery
CE approved
IP 54
170-220 g (incl. battery)


21 keys, adjustable key backlight

Edge/GPRS: 900/1800*

1D / 2D Scanner*
Other Options Available (upon request)
vibration alert, battery status indicator (LED)
integrated receiver, microphone, speaker
Frequencies
Application Areas
Food
Time Management
Asset Management
Waste Management
Access Control and Security
Laundry
Pharma
Health Care
Library and Documents
Fashion and Apparel Industry
General Warehouse
POS
Maintenance and Service
Ticketing
Onsite and Field Service
Transport and Delivery
Industry and Automotive
Related Products