« Product Overview
AGX FB B1
Extremly rugged tablet PC with 10" touch display, WIN 7 pro and optional RFID (LF, HF, UHF) for extreme operation (indoor/outdoor).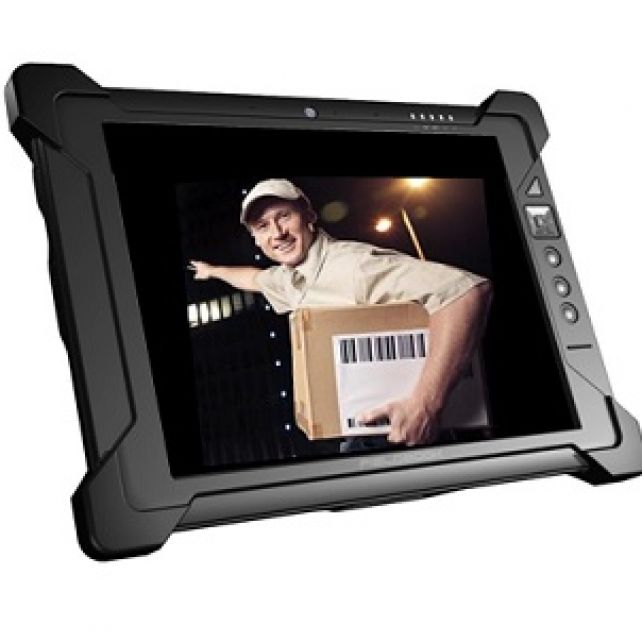 FIELD RELIABLE
Focus on your mission, on what's important – getting your work completed – quickly, accurately and with confidence. With the Fieldbook B1 you don't have to worry about drops, dust, liquids, vibration, salt fog or thermal shocks. That's because the B1 is IP65 and built to get the job done.
EVERYWHERE READABILITY
The B1 ambient light sensor provides a wide range of performance in lighting environments from low light to bright sunlight. You will find this particularly helpful for automatic display management. The dimming or brightness control will also reduce power consumption, extend battery life and provide optimum viewing in diverse conditions. Even in direct sunlight.
THE WAY YOU WANT IT
Configuring the B1 to your requirements just got simpler. The new snap on module allows you to add any combination of RFID (NFC-IP1), Barcode Scanner (1D/2D) and GPS with integrated antenna. Build your Fieldbook exactly as you need it.
OVERTIME DUE?
Day running long? No hassles here with the B1 providing up to 9 hours continuous operation. And if your day is running even longer, simply swap out the removable second battery with another. With the optional removable battery and external charger you will always have another battery ready to go.
COMMUNICATIONS
The Fieldbook B1 already has all necessary wireless communication components on board. Wi-Fi n, Bluetooth (4.0) and optional 4G LTE. For wired communication the Fieldbook features two standard USB ports, one Ethernet interface through a USB Mini-B port and can be equipped with a RS232 port via an adapter.
FIELDCONTROL
The Fieldcontrol software allows you to quickly control the main Fieldbook features.
• Screen brightness & volume, auto-brightness & screen auto-orientation On/Off
• Enable / Disable each wireless device, Airplane Mode and the integrated cameras
• Access to the key mapping – map a function like barcode triggering or a key combination to any of the hardware buttons (also secondary functions)
• The system info displays necessary information like the installed OS version, the Fieldbook's serial number and the battery health status (Max & current charge, design & current capacity)
• The admin menu allows protecting each single function from user access. For example you don't want the user to deactivate the GPS and to activate the integrated cameras – you can manage it with Fieldcontrol.
READY FOR THE FUTURE
The Fieldbook B1 can be equipped with a high accuracy barcode scanner that can be triggered by a hardware button. The optional RFID module features the NFC protocol for future technologies like mobile payment, access control or ticketing applications.
Frequencies
HF (13.56 MHz)
LF (125 - 134.2 kHz)
UHF (865 - 915 MHz)
Application Areas
Food
Time Management
Asset Management
Access Control and Security
Laundry
Pharma
Health Care
Library and Documents
Fashion and Apparel Industry
General Warehouse
POS
Maintenance and Service
Ticketing
Onsite and Field Service
Transport and Delivery
Industry and Automotive
Related Products
AGX RadioForce DO110 UHF
AGX RadioForce DTHF01
AGX RadioForce DTLF01