« Product Overview
AGX 870 HF
Compact, handy and mobile PDA for data collection of RFID tags (HF) with optional Auto-ID functions.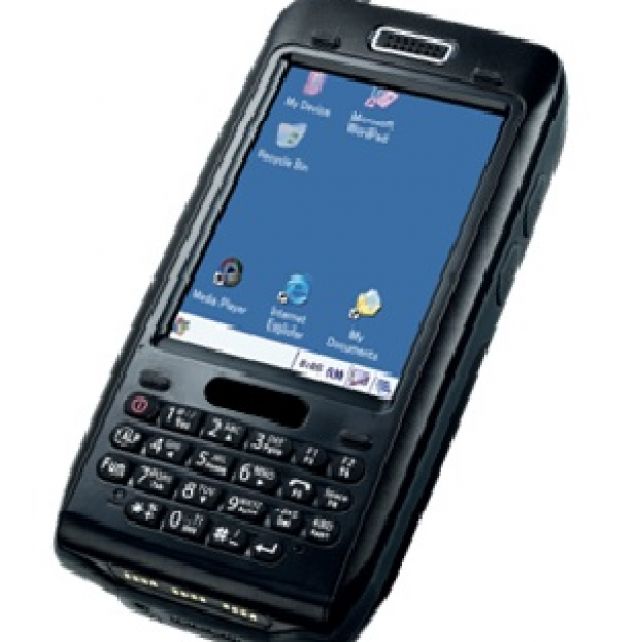 Small and outstanding performance
The AGX 870 HF Smart PDA has been designed to provide reading for various HF tags and labels. It has an outstanding reading performance with reading distances of up to
200 mm
(depending on RFID tag type and environmental conditions). Thanks to the optional pistol grip with
4400 mAh
battery, the AGX 870 HF guarantees easy handling and a very high autonomy. The PDA can be equipped alternatively with an HF RFID Reader module.
This Model Features
RFID Reader HF

up to 200 mm reading distance (depending on RFID UHF tag type and environmental conditions)
small form factor/lightweight/high mobility
Windows CE 5.0
USB + Wi-Fi
Touch Screen
3000 mAh battery + 4400 mAh battery*
CE approved
IP54
Gun Handle*
Desktop Cradle or Car Cradle*
*optional
Other Options Available (upon request)
GSM/GPRS
Bluetooth
Camera
2D Barcode Scanner
GPS
HF (13,56MHz) RFID
ISO14443 * ISO/IEC 14443 Type A/B
Mifare: MIFARE® Standard(1K, 4K), MIFARE® Ultralight
ISO15693 Standards
I-CODE1, I-CODE SLI, I-CODE SLII (Philips)
Tag-it HF-I*, Tag-it HF-I Light S* (TI)
my-d (Infineon)
MB89R118
Frequencies
Application Areas
Food
Time Management
Asset Management
Access Control and Security
Laundry
Pharma
Health Care
Library and Documents
Fashion and Apparel Industry
General Warehouse
POS
Maintenance and Service
Ticketing
Onsite and Field Service
Transport and Delivery
Industry and Automotive